HUNTMORE GOLF CLUB JUNIOR GOLF OFFERINGS
2022 Huntmore GC Junior Programs
Huntmore Junior Golf Academy/PGA Jr. League

Huntmore Junior Golf Academy is a team-based developmental program offered to aspiring competitive junior golfers, ages 13 and under, who are looking to develop their tournament golf game. The Academy also comprises Huntmore's PGA Jr. League team. All academy members are required to participate in the PGA Jr. League matches and are encouraged to participate in local and statewide individual tournaments. Academy spots are selective and invitations go out in early winter each year to those students who have been identified by Huntmore's professional staff through participation in other junior programs throughout the prior season. The Academy is limited to 18 to 24 roster spots. If roster spots exist in early spring, then open tryouts are conducted, usually in early April.
The Huntmore Academy meets every Wednesday, beginning in May from 4:30pm - 7:30pm.
The Academy is led by Director of Junior Golf, James Hanson and his staff. 2022 Academy tuition is $975. For a breakdown of tuition please contact James Hanson.
HJGA also offers optional winter training packages to those selected starting in mid January of each year. Winter training costs are $20 per session or $175 if paid up front. Winter training lasts 10 weeks.
*2022 HJGA Academy is full
---
U.S. Kids Golf Player Pathway Classes(most popular program)
The mission of US Kids Golf is to help kids have FUN learning the lifelong game of golf and to encourage family interaction that builds lasting memories.
The US Kids Golf Player Pathway has 10 levels of curriculum that insures that the student loves the game in the beginning and stays with the game for a lifetime.
Utilizing group lessons for kids that creates lasting friendships and playing partners, the Pathway helps kids climb the skill ladder of golf at their own pace. Pathway kids earn achievement pins for five skills in all 10 levels, which creates measurable skill acquisition and accountability for both the student and coach. The five skills improved in each level are Putting, Around the Green, Full Swing, Knowledge, and Scoring. At each level the student acquires additonal mastery of those five skill sets.
Huntmore offers spring, summer and fall classes throughout the week. Each class is approximately an hour and a half and has a nominal cost of $28 per class. Classes are taught by U.S. Kids Golf top 50 instructor James Hanson and his staff. Sign ups for 2022 classes will be done via the signupgenius.com app. Click the link below the class schedule to sign up today. Sign up and then pay when you check in for your first class.
New for 2022 are our U.S. Kids Golf membership packages. Seasonal memberships are on sale, limited availability remaining, with summer memberships available beginning May 1st. Smaller class packages are available anytime, 4 class pack - $100; 8 class pack - $190.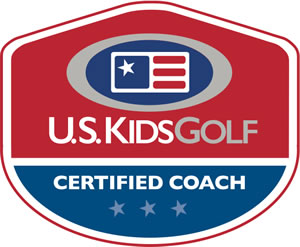 2022 US Kids Golf class schedule(March - November)
Monday - 5:15pm - 6:45pm
Thursday - 5:30pm - 7:00pm
Friday - 4:30pm - 6:00pm
Saturday - 4:00pm - 5:30pm
Saturday morning scoring classes will occur twice per month. Starting times will vary throughout the season.
*class days and times are subject to change and are weather dependent.
Click the below link to sign up for your class today!

---
Brand New!! 3 day US Kids Golf camp, August 8th-10th, 9am to noon
- two days of player pathway classes - 6 hours of class time
- 9 holes of golf with lunch included; **Parent/Guardian required for golfers on day 3 as we will be taking golf carts
Camp fee is $230, includes instruction, golf, and player level kits.
Click the below link to sign up for our 3 day camp: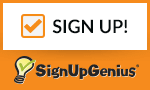 ---
PGA Junior Golf Camps
Huntmore Golf Club offers week long summer camps sponsored and run through PGA Junior Golf Camps. Each camp is a half day in the morning from 9am until noon. The camps are an excellent way to introduce your junior golfer to the game. The camps are taught by Director of Junior Golf, James Hanson and his staff. Each camp has a curriculum from the PGA and is designed for a fun filled, positive week. For more information and to register for a camp please visit pgajuniorgolfcamps.com. Registration for camps opens in January of each year. Sign up early as camps have filled up in years past. Waiting lists are generated and all efforts to accommodate those on the list are made. 2022 Camp Fee is $275
2022 PGA Jr. Camp Dates
June 13th - June 17th, 2022 - 9am - noon - (Full)
June 20th - June 24th, 2022 - 9am - noon(Full)
July 18th - July 22nd, 2022 - 9am - noon(Full)
August 15th - August 19th, 2022 - 9am - noon(Full)
---
Birdie Buddies Golf
Huntmore Golf Club has partnered with Birdie Buddies golf since 2021 for group lessons, day camps, and large group instruction. Birdie Buddies is an app that pairs junior golfers with local professionals for small group(2-4) lessons. You can book your own private small group or look for groups of the same age and ability to join. Download the app on IOS or Android and sign up with facebook or a valid email address. For more information or to sign up, visit birdiebuddiesgolf.com.
2022 schedule
Tuesday - 4:00pm & 5:00pm
Saturday - 1:00pm
---
Private Lessons
Huntmore Golf club offers private one on one lessons with our Director of Junior Golf, James Hanson. James is one of the top junior instructors in the state of Michigan holding the honor of US Kids Golf Top 50 instructor. James is one of the first instructors to earn US Kids Golf level 3 in the world. Individual lessons start at $60 for 45-50 minutes, with multiple lesson packages available. Half hour lessons are now available for $35 per session. To book a lesson please visit huntmoregolfstudios.com or contact James direct at This email address is being protected from spambots. You need JavaScript enabled to view it.
---
Junior Golf Photo Gallery