Junior Golf Programs
Huntmore Academy - PGA Jr. League
Huntmore Junior Academy is a team based developmental program offered to experienced junior golfers who are looking to develop their competitive golf game. The Academy also comprises Huntmore's PGA Jr. League team. All academy members are required to participate in the PGA Jr. League matches. Academy spots are selective and invitations go out in late winter each year to those students who participate in Huntmore's junior programs or request a try out with Huntmore's professional staff. Academy spots are limited to 16 to 24 spots and is led by Director of Junior Golf, James Hanson and his staff. The Huntmore Academy meets weekly on every Wednesday from 4:30pm – 7:00pm beginning in May. PGA Jr League events are additional dates to be determined with scheduling of matches, usually on Sunday afternoons.
---
PGA Junior Golf Camps
Huntmore Golf Club offers week long summer camps sponsored by PGA Junior Camps. Each camp is a half day camp in the morning from 9am until noon. The camps are an excellent way to introduce your junior golfer to the game of golf. The camps are taught by director of Junior Golf, James Hanson, and his staff. Each camp has a curriculum from the PGA and is designed for a fun filled, positive week. Sign up for the camps are done directly with the PGA at pgajuniorgolfcamps.com.
2021 Camp Dates – June 7th – June 11th
July 12th – July 16th
August 23rd – August. 27th
---
U.S. Kids Golf Classes
New for 2021 are Huntmore's U.S. Kids Golf Classes. U.S. Kids Golf is one of the most popular and successful golf training and introduction programs in the country.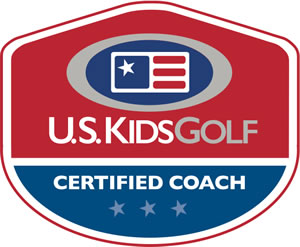 Junior golfers progress through the highly productive and fun U.S. Kids golf curriculum at the pace of each golfer. Each class revolves around one or more of the U.S. Kids player pathways; putting, around the green, full swing, knowledge, and scoring. Golfers earn achievement pins as they progress through each level. Huntmore offers spring, summer, and fall classes throughout the week. Each class is taught by U.S. Kids certified instructor, James Hanson. Each class is $25 and you can attend as many classes as your golfer likes. Class size is limited to six(6) golfers.
Huntmore Golf Club is an Official US Kids Course with it's own set of tees
Spring Classes(beginning April 23rd)
Friday – 4:30pm & 5:30pm
Saturday – 1:00pm & 2:00pm
Summer Classes(beginning June 9th)
Wednesday – 2:00pm & 3:00pm
Thursday – 2:00pm & 3:00pm
Friday – 4:00pm & 5:00pm
Saturday – 1:00pm & 2:00pm
Fall Classes(beginning September 10th)
Friday – 4:30pm
Saturday – noon
---
Birdie Buddies Golf
Huntmore Golf Club has partnered with Birdie Buddies Golf for group lessons and day camps. Birdie Buddies Golf is offered on Thursdays afternoons and Saturday
mornings at Huntmore. Birdie Buddies is a cheaper alternative to private golf lessons. Lessons are small groups of 2-4 junior golfers. You can book your own private group or look for groups of the same age or playing level. Download the app on IOS or Android and sign up with facebook or a valid email address. For more information or to sign up, check out birdiebuddiesgolf.com.
2021 Birdie Buddie schedule
Thursday – 5:00pm & 6:00pm
Saturday – 10:00am & 11:00am
---
Private Junior Instruction
Huntmore Golf Club offers private one on one lessons with our Director of Junior Golf, James Hanson. Individual lessons start at $50 for 45-50 minute lesson, with multiple lesson packages with discounts available. Sign up for private instruction at huntmoregolfstudios.com
---
Junior Golf Photo Gallery